The #1 all-in-one Shift, Breaks & Training Management solution that enables Operators to more effectively organize, communicate and modernize their Team Member management needs. This mature, industry-leading tool gives Chick-fil-A® leaders and team members the ability to simplify their jobs with one simple click. Our easy-to-use platform has a wide range of features that were created with you in mind.
Benefits to Leaders & Team Members
Operators
Gamified progress motivates team members to increase their skills

Better service from better trained, better-managed team members
Trainers
Standardized performance ratings for consistency

Achievement expectations clearly communicated to team members

Access to all training notes for each team member
Shift Leaders
Guided team member assignments - highlight holes

Communicate multiple assignment changes per shift

Plan breaks efficiently - simple to make sure they are not missed

Note area for special instructions - streamlines team communication

Layouts customized by the time of day

Up-to-date team roster with approved shift changes imported from HotSchedules
Team Members
Check assignment before arriving at work - dress for the weather if on iPOS, etc

Be mentally prepared for the shift knowing beforehand where team members will be assigned

Mid shift assignment changes result in less fatigue and more variety

Gamified progress w/ badges showing opportunities for further advancement for each team member

No confusion about breaks

Nicknames enhance fun and closeness for team members
Clear Communication
​OneClickApp.com is the tool that integrates all the information you had but couldn't use up till now. We start with basic shift information like Time In and Time Out pulled automatically from HotSchedules, then we stir in a whole new world of Training Data so your leaders know how to put their Aces in their Places and serve the guests best. Our accessible Web App means everyone can login in at home, or just check the iPad when they enter the shift. Either way, your store will run more predictably and efficiently once everyone is prepared for their jobs ahead of time... And that comes right out of the box with OneClickApp.com!
Drag & Drop Layouts
Shifting humans around isn't hard, so why should it be with software? OneClickApp.com provides the simplest way to think through the strengths of your team by mindlessly moving them around ahead of time, before that massive rush hits! No more scribbling out names and drawing crazy arrows on paper; no more typing out lists of employees and forgetting who's off at 4; no more squandering time questioning who came in for Jennie today. With just One Click, you have all that information available for everyone to see. That means you'll be confidently giving your guests the very best you have to offer.
Built-In Training & Breaks
How good is Ty at iPOS?
He's right there on the far right, and we all know that he loves to play football, but how good is he at iPOS? When we're deep in the lunch rush and 15 order off screen, will he do the procedures and policies correctly? Might he be better on the Window instead?
You could just be sending Ty where he was yesterday, and the day before, and every shift before that for the past month, but that might not be the best place for him. Besides, Ty likes a little variety.
​Keep track of that information and let your employees learn in new positions by storing it in OneClickApp.com.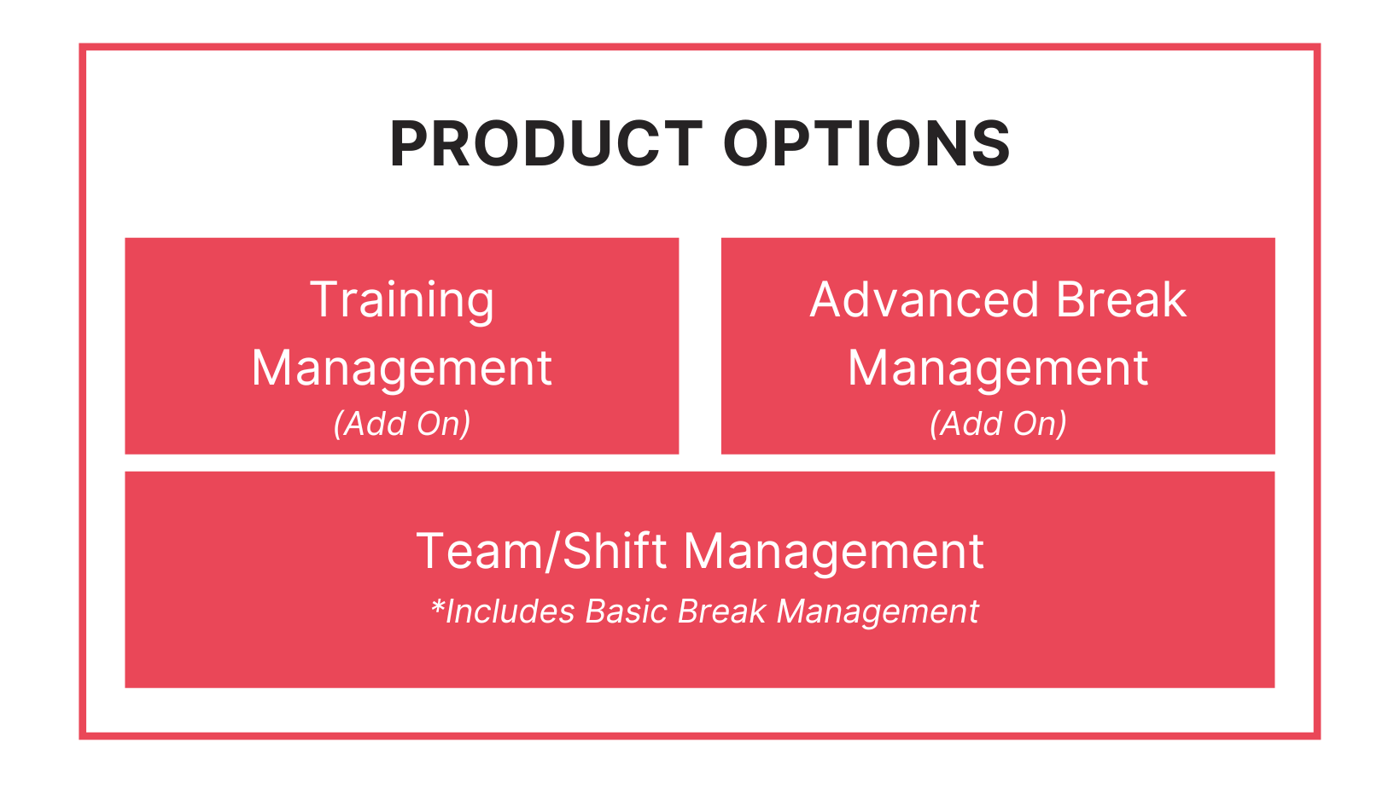 Team Management
​This starter package includes everything you need to organize yours shifts:
Save the trees! Switch to digital and free your leaders from the hassle of figuring out who's here and who goes where.

Track all your employees, including shift swaps, on a simple interface with data imported directly from HotSchedules.

Basic break management features let you know who's on break, who needs a break, and who already ate even when the leader is in the back office. Basic Breaks includes one break per team member per day. If you need to track more breaks or more logic required by your local labor laws please consider using the Advanced Breaks Add On

No more scrubbing whiteboards or sharing paper sketches and lists of names! Plan your shifts days in advance and write in the smear-less notes section.

We didn't forget kitchen! OneClickApp works just as well in the Back of House as it does up front. drive through, delivery, catering and more.
Training Management
Get everything you need to keep track of your training per team member and per station:​​
Track training! Collect and store ratings from your trainers in a centralized and searchable place.

Keep your managers in the know, even if they are new or just new to the night shift, about how the team members perform in their positions.

Enable algorithms to analyze your training data

View a grid of one-to-five star ratings managers give team members for every position they've worked

Keep the manager ratings locked so that only other managers can see them or make them public so that it becomes a positive feedback tool between team members and managers
Advanced Break Management
Get everything you need to keep track of breaks and report on them:​
Ensure labor law compliance

Reduce break policy abuse by team members

Includes the ability to track the amount of time a team member lingers around before really going on break

Comprehensive reporting saves your accountant hours of tedious payroll work to accurately account for missed and taken breaks

Track multiple rest period and meal breaks according to local labor laws

Pending Break Timer helps team members get on break timely

Countdown Break Timer helps team members return to work timely

Ability to select between break options if applicable

Easily create reports when audited
One Tool For Your Entire Team!