Chick-fil-A® Store Leaders Describe Their Need For An App Like OneClick
Chick-fil-A® Store Leaders Describe Their Need For An App Like OneClick. Blog 1 of 7.
---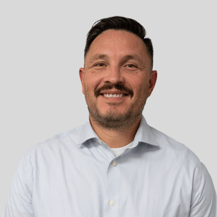 Hi there. This is Mike Alvarez, CEO and one of the Founders of OneClick.
I spent some time this morning organizing as many messages as I could find that have come in over the years from Chick-fil-A® store leaders. They describe the need for an app like OneClick when trying to manage dozens of people for multiple shifts in a single day.
I also put together a list of testimonials from existing customers and I'll publish that list in a follow up blog post.
Managing the hottest and fastest-growing fast-food restaurants in the country is no easy feat. Especially when using pen, paper, Google Sheets/Docs, whiteboards, and multiple apps to just assign a shift, track training, manage checklists, message the right people on the team, provide work incentives, set proper break timers and more.
This is Blog Post 1 of 7. In this first blog post I'll add what they said about Setups and Schedules. I'm including a bit of my own humor next to each title. Enjoy.
SETUPS & SCHEDULES - And, if the Shift Leader's handwriting is like a cow's, no one understands it ;)
"We do our own strategy boards manually each day." - Ascent Director
"We are looking into paperless formats [to become more efficient]." - Delivery Director
"I currently write out setups and would like to find an easier solution that also allows us to have other leaders do our setups." - Director
"We've been trying to find a way to get away from writing out names and positions." - Operations Director
"We are looking for an immersive platform that will sync [Team Member data] and take away the time we spend handwriting out lineups and positions in our Restaurant." - Training Director
"Looking for more organization with shifts as well as using the shift strength will help a lot to be able to determine when and how we can break records."
Stay tuned. Blog 2 of 7 about Tracking Training coming soon...
If you'd like to apply to see if you qualify to receive a free trial go here.