New Record OneClickApp's Software - Zero Cancellations
Three Years In Business. ZERO CANCELLATIONS!
---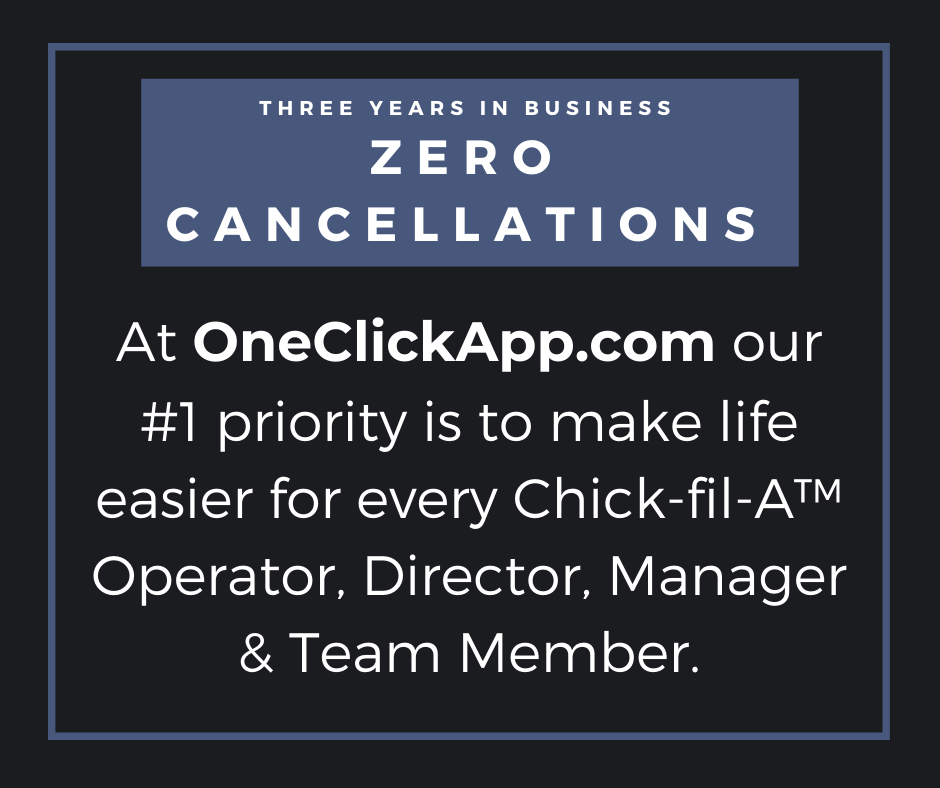 Three Years In Business. ZERO CANCELLATIONS!
It is my honor to have been asked to become a partner and the CEO of OneClickApp.
This incredible software, first created by James Finlinson as a teenager and former employee of Chick-fil-A®, is today the #1 choice for Chick-fil-A® Operators around the country to help with shift and training management.
To have been in business for three years and have a track record of zero cancellations is a big deal in the software industry, and it proves that our strategy and focus have been correct from the start:
Focus - Focus on only one restaurant chain and become the leading experts in that niche. We chose to focus only on Chick-fil-A® restaurants.

Feedback - Gather feedback from every leadership and non-leadership level of users to develop new features that are highly relevant to every restaurant.

Culture - Create a culture of positivity & hard work.
Give us a try today and get a two-week free trial: OneClickApp.com/free-trial
We look forward to serving you.
Mike Alvarez
CEO